Blogging
I'm very excited to have yet another wise bloggy friend contribute to this series!  I love her blog's name … so catchy and really makes you visualize a flamingo's toes when you read it!  She has so many wonderful tutorials and crafts on her blog, you should certainly check it out after reading what she has to say….
*******
Hi! I am so excited to be here for Tara's What I Wish I Knew When I Started Blogging Series!!
My name is Bev and I blog at Flamingo Toes.
I was able to meet Tara in Arizona in April and I had a great time getting to chat with her – and I ADORE her shop and mad sewing skills. 😉
I'm thrilled to be sharing what I've learned since I started blogging – but I don't feel like any kind of expert.
This is the kind of hobby (or job, if you're lucky) that is always changing. There are always new things to learn, always new things to adjust and change. So I'll give you a little of what I've learned so far – but know that I'm right in there with you – trying to figure out what I'm doing. 🙂
I have been blogging for about a year and a half – but I debated and considered starting a blog for about 6 months before that. Even though I'd been crafting and sewing for years – I honestly did not think I had enough projects in me to support a blog. I also didn't think anyone would ever read it – but we can skip going into my insecurity issues for now. 🙂
After much pressure from my family I gave it a go. And I found that being creative is like a muscle. The more you use it, the stronger it gets. Now that I've immersed myself in this blog, I find myself having more ideas than I have time to do. Inspiration is everywhere.
So my first little "nugget" of advice is – to just dive in. If you are thinking or dreaming about starting a blog – go for it! As trite as it sounds – you won't know if you can do it until you write that first post and hit "publish" for the very first time.
So – once you hit publish, what next? You're waiting now right? Waiting for those comments, visitors, and that follower widget to have someone's face in it besides you and any family members you have asked/bribed to join. You're looking at all the big blogs (and there will ALWAYS be bigger blogs) who have tons of all those things. And they're all fun. It's a complete kick to have a comment pop up and have someone you don't know tell you that what you just posted is awesome.
It's easy to get caught up in that. If people don't comment, you can fall into thinking your project isn't good. When before you posted it you liked it and put it up on your wall or whatever. Or your looking at your stats and worrying about how many people are coming and how to get more. And FOLLOWERS!! What if you get unfollowed? (And you will. Everyone does. Really.)
The trick for me is remembering that's not really why I started the blog. (maybe it is why you started – so if that's true then ignore this. lol). I started a blog because I wanted to make new things, learn new things, decorate my house, freshen up my closet – and maybe make some new friends. It's about creating. Not stats. Or comments. Or Numbers.
So – now you've started a blog and you know WHY you're blogging. What about the actual "details" of posting?
What makes a post awesome?
For me? One of my favorite things about reading blogs is the photos. Let's face it – creative people are often visual people. So the brighter and clearer the pictures, the easier it will be to see the project. And want to do it.
When I look back at some of my early posts – I'm shocked. Seriously – I think I might have been crafting in a cave. Things got better when I figured out to use a backdrop. My favorite is a tri-fold foam board – like you buy for those crazy school projects that you end up doing most of the work on. You can set up outside or by a window – indirect sunlight is your friend. I love that the sides fold, so you can use part as a backdrop and base, you can cut down on shadows by bouncing light off one of the sides, you can easily buy another one when you scratch up the one you have by forgetting what you're doing and crafting on and getting paint and glue on it.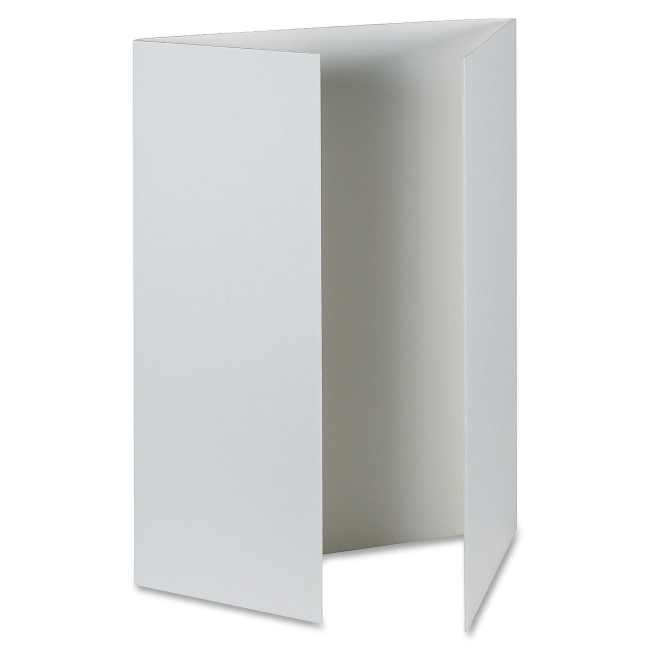 Light and backdrops aren't new info – there are TONS of great tutorials out there – but it's such an easy way to make your blog and your projects stand out!!
So now – you've got projects you love, you take great shots, you're having a blast! What now?
My recommendation? Find some other bloggers you connect with. Make friends.
One of my favorite things about blogging is the friendships I've made. I had no idea when I started blogging that I would meet so many amazing people and make so many friends.
My snarky 16 year old some calls them all "blends" (blog+friends). So when I tell a story, I get the standard question, "Is this a real friend or a blend?".

My response is always "both!". I don't know all these gals in real life, but it's so important to me to have a group of gals that understand me – and what blogging is all about!
(Because let's face it, "civilians" as my friend Viv from The V Spot calls them, don't always get it, do they?)
The beauty of that is, not only do you have new friends, but you have people you can ask questions and go to for support or when you get stuck. Stuff I've asked my friends, "What is a hashtag and is there a secret list of them somewhere I have to use?" and "Did that last project totally stink or what?" and "I have 2 entries on my giveaway. Will you come enter??". 🙂
It's so nice to have a support group.
The other thing I've found is that pretty much anyone is willing to help. If you see something you like on someone's blog, send them an email and ask how they did it! I think we're all willing to help each other out. That's what makes this community so fun.
So thanks for reading through my ramblings!
Thanks so much Tara for including me in your series!!
Your can find Bev …
Her Blog:  flamingotoes.com
Twitter:  @flamingotoes
**********
Thank you so much, Bev!  I love your post!!!
xo Tara
Be sure to PIN this to your Blog Tips Pinterest board!
VISIT ALL THE BLOGGER POSTS IN THIS AMAZING SERIES: 
Ordy from Adventures of Ordy and Joon
Lara from Less Cake {more frosting}
Lindsey from The Pleated Poppy
Jamielyn from I {heart} Naptime
Megan from The Tuckers Take Tennessee
Stacy from Not Just a Housewife